Description
Purchase Instant E-Commerce Asset – Joe & Mike at GBesy, Direct Download Link and No costs are incurred (No Ads, No Waiting Time, No Capcha). Lifetime support. You will receive the full content of the course at a reasonable cost.
Instant E-Commerce Asset
Our Step-By-Step Course On Making A Profitable & Sellable E-Commerce Store In As Little As 2-Weeks
Watch This Video First!
Here's a bit about us and what you can expect from this course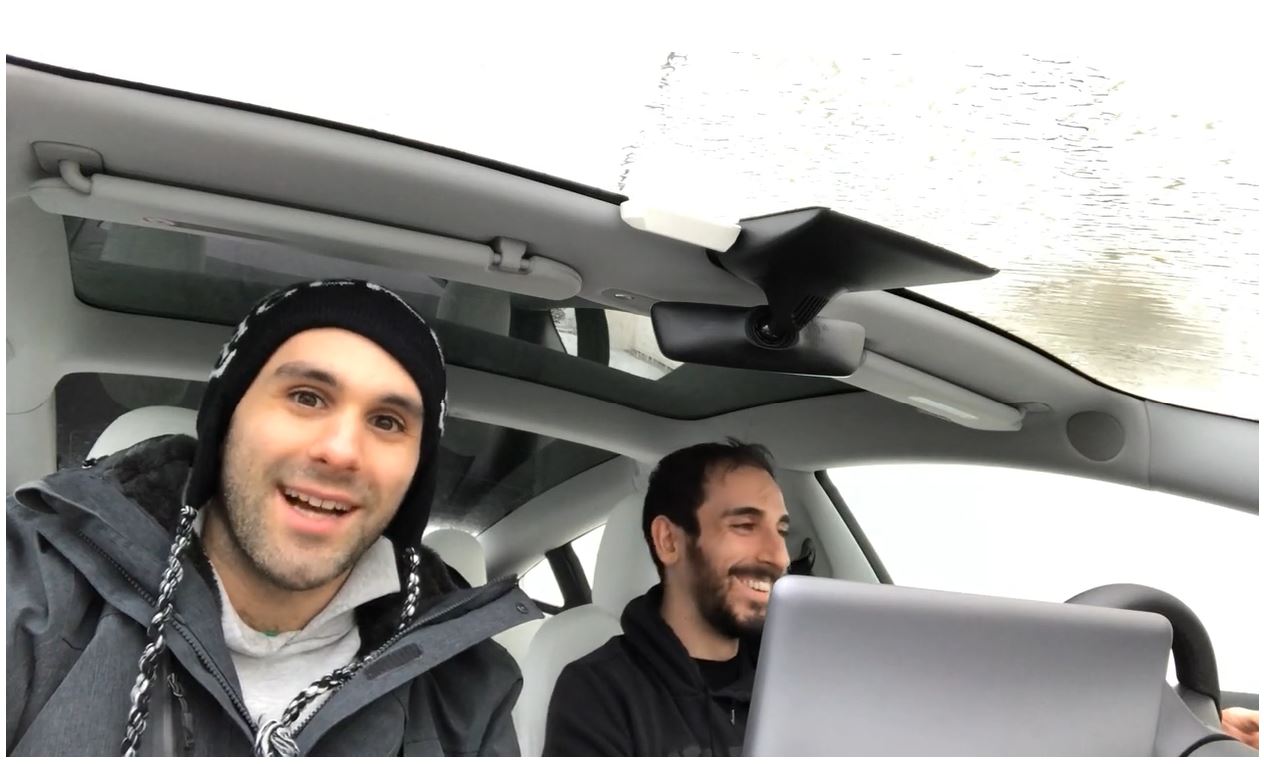 One store that we sold for $133,000 after earning consistent profits for 16 months. Around $4,000 monthly net profits for first 12 months and around $10,000 per month leading up to the sale.
Our Google Adwords dashboard showing how cheap we get clicks and conversions. Can you imagine spending pennies to get $7,407.15 in revenue? It works because we target people who are READY to buy NOW.
Another ecom asset that earned $1,357,056 revenue in less than a year's time. It's still kicking and making us consistent 5-figure ($9,000 – $30,000) profits every month depending on the season.
The fourth e-commerce store we've ever made doing $570,059 in revenue in 2018 with a healthy profit margin. It nets around ($3,000 to $10,000) depending on the month and ratio of B2B and B2C orders we get.
Our "failure" store that we started to test selling T-shirts and AliExpress products in 2017. Now doing nearly 700K a year after transitioning to the Instant E-Commerce Asset strategies. It nets around ($3,000 to $9,000). A number that's growing as we continue to scale it.
The first we've e-commerce store we've ever made. It's still banking after barely making any changes in almost three years. It nets around ($1,000 – $10,000) net profits depending on the month because of massive B2B orders.
Who is This Program For?
Complete beginners who haven't made a penny online.
People who are frustrated with waiting for the SEO on their "niche sites" or "authority sites" to kick in and make them a decent income.
Folks who are sick and tired of losing money in the "Faceook Ads Casino" because they're trying to find a product to scale from AliExpress.
Motivated individuals who are ready to put in the work and FINALLY build a real business and escape the 9-5 grind.
Get Instant E-Commerce Asset – Joe & Mike, Only Price $139
Course Curriculum
READ THIS FIRST
Read This Before Starting the Videos
Module 1: How to Approach Online Business with the Right Mindset (DON'T SKIP!)
Welcome. Your First Lesson on Consistency. (6:28)
How to Properly Set Goals & Complete Tasks (7:11)
Mindset for Outsourcing Things You Can't Do (4:37)
Mindset for Outsourcing Repeatable Tasks (6:32)
Your Ecom Asset Checklist (Download Link in Description) (0:56)
Module 2: Setting Up Your First Successful Online Store the Right Way
The Big Picture – How Everything Fits Together (29:27)
Finding Products to Sell (11:28)
Finding Suppliers That Sell Those Products (16:51)
LIVE EXAMPLE – Over the Shoulder Product Research (32:05)
Signing up for Shopify (2:14)
Official Business Stuff You Need to Set Up (6:26)
Bank Accounts and Credit Card Setup for Extra Profit (4:19)
Getting a Good Phone Number and Phone Service (3:55)
Website Design and Setup
**READ BEFORE STARTING This Section**
Free Tools You'll Want to Have – Paint.net and Canva (4:51)
Picking a Good Domain Name (5:30)
Setting Up Your Domain Name (1:33)
Adding the Title to Your Site's Homepage (3:13)
**CHECKLIST + The Big Picture on Site Design and Setup** (11:26)
Theme Recommendation UPDATE 11/13/2019 (6:28)
Which Theme Should You Use? (4:06)
Uploading Your Theme (0:35)
Getting Your Logo Done and Picking Core Site Colors (discount inside) (13:27)
Uploading Your Logo and Favicon (7:22)
Fixing Your Header Bar and Sticky Header (16:13)
Fixing Your Image Slider (9:40)
Changing Your Top Menu Bar and Phone Number Setup (9:03)
Creating Demo Products and Product Pages (4 Videos) (47:36)
Creating Collections, Collection Pages and Collection Navigation (3 Videos) (20:56)
Removing Product Boxes (0:50)
Setting up Top Navigation and Value Pages (17:50)
Changing Typography / Font Styles (3:30)
Customizing Footer with Opt in Menu (3:17)
Customizing all ATC Buttons and Checkout Button Colors (6:56)
Setting up Payment Providers (Don't FORGET) (2:47)
Setting Up and Linking Legal Pages (2:44)
FINAL WORD ON SITE SETUP
Module 3: Securing Suppliers and Business Relationships
Setting Up a Professional E-Mail Address
Securing Suppliers & Business Relationships (15:57)
Art – Not a Science
Calling Suppliers "Script'" and Extra Advice (7:25)
How to Place an Order with Suppliers (3:10)
Supplemental Lesson: Customer Journey + Competing with Established Brands (6:48)
LTL Shipping and What to Do (9:12)
Module 4: Starting Ads and Optimizing Your Ads for Sales
Use These Shopify Apps Before Starting Your Ads (12:21)
Setting Up Your Google Ads Account (3:32)
Integrating Merchant Center With Google Ads (4:30)
Google Tag Installation (3:52)
RetargetApp (2:23)
Retargeting 180 Day List (2:25)
Campaign Setup and Conversion Pixel (12:57)
Campaign Segmentation (15:03)
RLSA Crash Course (8:45)
Text Ads Crash Course (26:40)
Analyzing Our Ads LIVE! (35:58)
(BONUS) Module 5: What's Next?
Closing More Sales with Good Customer Support (22:30)
The Right and Wrong Way to Reinvest Your Profits (8:32)
What Else Would Help You?
Shopify Terms of Service WARNING (8:39)
Get Instant E-Commerce Asset – Joe & Mike, Only Price $139
---
Tag: Instant E-Commerce Asset – Joe & Mike Review. Instant E-Commerce Asset – Joe & Mike download. Instant E-Commerce Asset – Joe & Mike discount.